Feb 3, 2009
Review of Yoga Booty Ballet Workout DVDs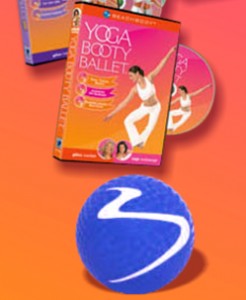 I received these workout DVDs, also compliments of my mother for Christmas.  I like that the DVDs come with a schedule for your workouts and also come with a small exercise ball.  However, my system didn't come with weights, and weights are used in some of the workouts.  The instructors had a lot of energy and you were on your feet and moving around a lot. I found most of the moves pretty easy to follow, although at times a little challenging. 
I definitely felt the workout in my body and lost about 5 pounds my first week using this system.  My favorite DVD from the work-out collection is the Total Toning Basics, which is 45 minutes long.
Try Ultimate Colon Cleanse:
All-Natural Body Cleanse
Leave a Comment
You must be logged in to post a comment.